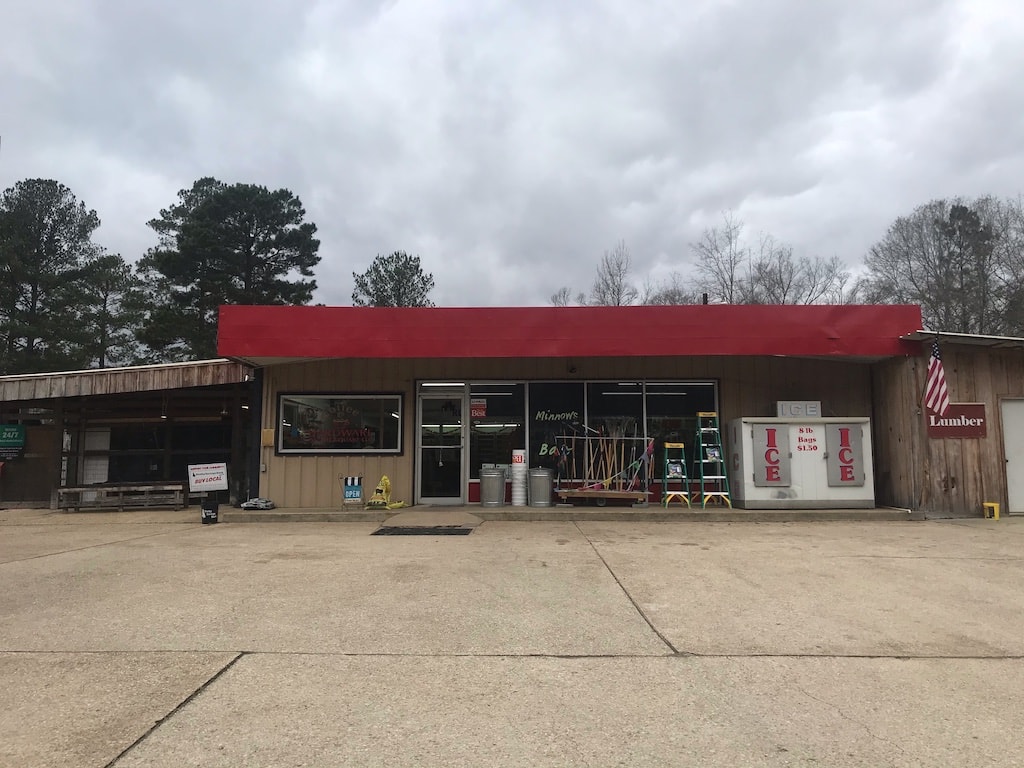 Hardware On The Square - Broaddus
1300, TX-147,
Broaddus, TX 75929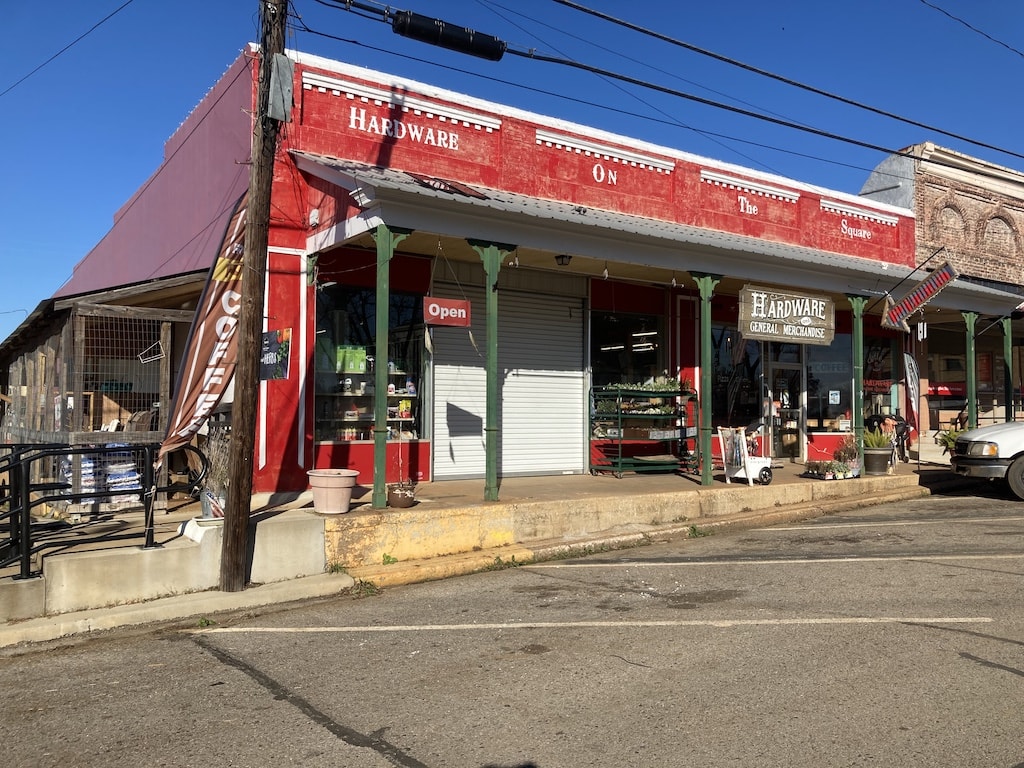 Hardware On The Square - San Augustine
134 W Columbia St,
San Augustine, TX
Hardware on the Square in downtown San Augustine is a historic location. There has been a hardware store in this location constantly since the early days of Texas. It is a great place to visit. We specialize in being a great small-town hardware. Our goal is to treat everyone who enters our door as if you were our favorite neighbor.
San Augustine is one of the oldest towns in Texas, and the downtown area is filled with history. We love to share stories and visit with customers as they enter our store. We are conveniently located across the street from the courthouse on the northwest corner of the square.
One block from our store is the iconic high-rise deck. It is one of the most talked about landmarks in our small town. The deck is a multi-story structure built in a gothic style. The owner of the deck frequents the store, and we have watched as he built the deck one board at a time.
We have a great pizza shop and coffee shop in our hardware store. Okay, I know that is a strange idea! What better place to grab a great cup of artisan coffee or a gourmet pizza than at your local hardware store? Sit and enjoy a great cup of coffee and chat with us about your project. We are here to help you!
When we decided to build the coffee shop in the hardware store, it was just an amazing story. We tore out the shelves and pegboard covering the wall, and a section of stucco fell off the brick. It revealed the word Delicious.
Tapping the stucco began to flake off the bright red paint, and the word Refreshing appeared. A larger project began to unfold. We tore out the suspended ceiling and found one of the oldest and best preserved CocaCola signs.
We hope you can come see this wonderful sign inside our store. It made our coffee shop even more delicious and refreshing!
In the early 1930s, there was a famous gunfight in our store. It sparked a great change in our community. The Texas Rangers were sent to town to clean up the lawlessness. This has been talked about, and there are even some great books on the stories. Across the street from the hardware store, you can visit the jail museum and see some relics from that time and hear the whole story from the curators of the museum.
We hope to see you soon! We would love to help you with your project as we enjoy our beautiful and diverse town together. Walk around our square and enjoy the old town and beautiful pecan trees. Then, stop back by and grab a gourmet pizza to enjoy at home – a perfect end to a great day in San Augustine.
Hardware on the Square in Broaddus is a great little hardware store. In January of 2020, Joe was talking to some people that live in Broaddus. He noticed that even though they were longtime residents of Broaddus, he had never seen them at the hardware store in San Augustine. He asked where they shopped for hardware or home projects. The answer shocked him. They were driving forty-five minutes to an hour one way to a big box store. Joe decided right then that Broaddus needed a local hardware store.
Hardware on the Square began to work hard to get the store set up, right at the beginning of the pandemic. Cleaning, setting up shelves, hanging merchandise – it was a family project. Our opening day was the first week of April.
The old One Stop has now been converted to Hardware on the Square in Broaddus, or better known as HOTS. We have been working hard to get all of the components back in tip-top shape. Now the fuel station is in good running order where we have gas, diesel, and ethanol-free fuel. We have a propane cylinder filling area set up.
As you head off to enjoy the Great Lake Sam Rayburn, it is so much better with HOTS in the area. We have lots of things to make your visit to this Texas treasure more enjoyable. We have minnows and worms at a great low price. We have Ethanol-free fuel for your boat. We have a great coffee menu for those who are addicted to artisan coffee. However, I must warn you that the coffee is so good that the big city coffee might be a letdown when you get back home. After a fun day on the lake, you can call your pizza order in and swing by to pick up a super gourmet pizza for supper. HOTS is truly a one stop shop!
From lumber to bolts, nails to parts for your mower, tools for building to tools for helping you make a beautiful garden – we are here for you! We know how to do projects that matter the most to you, and we are here to answer any questions you may have. Swing by for a cup of coffee and ask us about your project. We are here to help you!
Do you remember the old full-service fuel stations? "Fill'er up!" We do that here for no extra charge. Just ask us, and we will check your oil and the air in your tires while we pump your gas for you. You can wait inside the store and do a little shopping while we do this for you. We have had so many people just rave about the old time fillings they get while we are pumping gas and washing windshields.
Broaddus has been good to us as we have been trying to build a business in this great little city. The great support of our neighbors has been a blessing. It is our desire to serve this community for years to come.